Le'Shawn Troy combined the influences of his childhood's church choir and the family radio playing The Temptations, Sam Cooke, The O'Jays, and Marvin Gay into a passion - Soul music. As SouLe, he delivers that passion to his audiences, both in his years with the Legacy Motown Band and in his current music production company. However, it's his live performances that move SouLe into the inimitable. Channeling whatever stage presence he immortalizes, SouLe brings to life the Soul icons as they used to be: James Brown, Sam Cooke, Marvin Gaye. He shares the moves as those performers did and he sings as only SouLe can.
SouLe convinces the audience that Soul is right here, right now.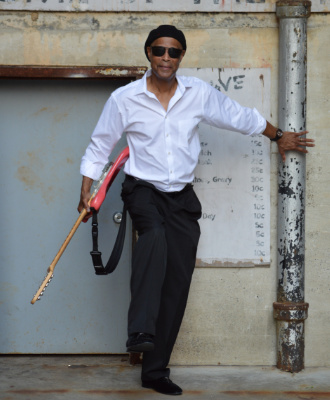 Delaney McQuaig earned the title "Mr.Showtime" by enthralling audiences around the world. Several years in LA with the Mighty Fire band resulted in a contract with Electra Records. While playing with the Buck Ram Platters he performed in Las Vegas, Canada and Japan as well as for the Queen of England. Delaney brings that same showmanship to every show he plays whether it's with Doug Clark's Hotnuts, his band Delanieous or his latest project.
Talented on many instruments, it's guitar that makes Delaney incomparable. His unique style of "skin on strings" finger picking allows him nuanced playing rarely found among today's players. Adding to that musicality is his wide-ranging vocal talent - mesmerizing as lead and tasteful as backup. It's connecting to people through music that feeds Delaney's Soul.
When his family needed a drummer for their band, three-year old Carrio Graham scrambled onto his aunt's lap and began his education. By age five, he'd exceeded their hopes, punching out his own percussive sound in church and in family music. From elementary school through North Carolina Central University, he grabbed every experience from ensembles to district competitions to craft his expertise. That level of excellence has found him steady work as a session musician and drumming for the likes of the B.B. King All-Star Band, King Draft and Shirley Caesar.
Carrio's solid backbeat style enhances the funk factor in his playing. It allows him to communicate how he feels and what he wants to say. His monster energy resonates every time.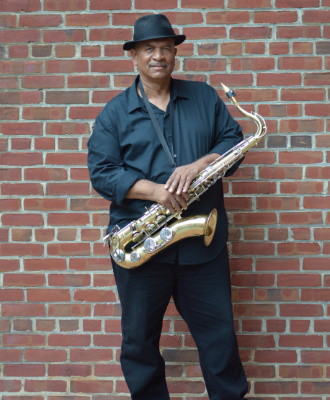 Bill Beamon credits his junior high music program with introducing him to his first love, the clarinet. Church gave him the opportunity to perform, connecting with his audience. He soon added the sax to his repertoire, and both tenor and alto sax remain his choice of charmers onstage. Newban was his first group (becoming Atlantic Starr) but by then Bill was already in the Air Force, playing side gigs as he traveled from Taiwan to California. Post-military, Bill continued playing for fun wherever his professional life found him.
"Soulful sound" is what Bill delivers to this day. Echoes of Grover Washington and Kim Waters resonate in his creative approach to delivering music that satisfies the Soul.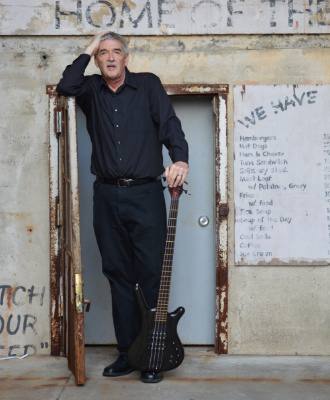 Ken Smith played bass for the 10-piece horn band, The Admirals, who electrified Georgetown, Washington DC with their Chicago and Blood, Sweat and Tears covers back in the '70's. Nashville found him doing session work with various well-known artists. He's kept that solid groove ever since, adding vocal harmonies to his melodic playing. He maintains the heartbeat so the Soul shines through.
Although he's played many genres, it's Soul, R&B and Funk that feed his passion. Doing what serves the song is paramount to his musical approach while keeping that ever present pocket is his musical mission.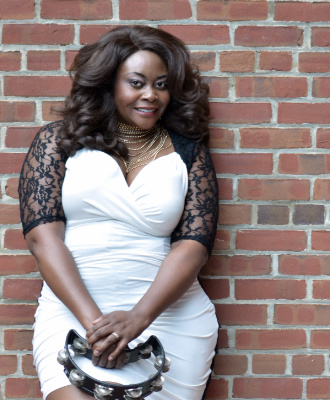 Tyaisha Troy absorbed the great passion in gospel music growing up in small-town North Carolina, developing her impeccable and "crisp" range. As Black Diamond she displays her own truth, with inspiration from Ella Fitzgerald to Aretha Franklin to Lauryn Hill - making her an old soul with a new flavor. On stage, Black Diamond transforms from home-girl to sexy siren, channeling her talents as singer and songwriter to captivate the audience.
Black Diamond slides easily from lead vocals to backup support, punctuating with percussion as the song requires. Her years traveling with show bands around the Nation honed her skills as an entertainer with Soul.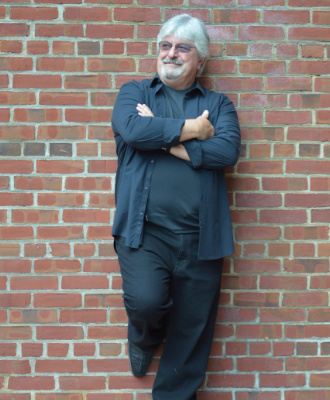 Phil Mazarick can blame his mother for making him take piano lessons but since that resulted in his opening for the the Drifters, the Shirelles and numerous artists across the decades, she gets the credit too. Playing in bands with his music-store owner dad and brother from the time Phil turned 14, time has developed Phil's signature blend of blues- and jazz-influenced musicianship. Working on Hammond B3 organs not only primed him for a career in electrical engineering, but such intimate knowledge fueled the blending of his technical expertise with the influences of heroes Jimmy Smith and Booker T.

What keeps that smile on Phil's face is knowing that he ensures his listeners have a great time. He just loves it when dancers get up and share that musical energy.